V-Awards: Celebrating Young Volunteers in India
Deadline for Applications: 12th October 2023
The V-Awards, an initiative by the UN Volunteers India, is a prestigious program aimed at acknowledging and celebrating the efforts of young individuals actively involved in volunteerism. These awards are designed to recognize those who are tirelessly working towards making a positive impact in their communities and beyond.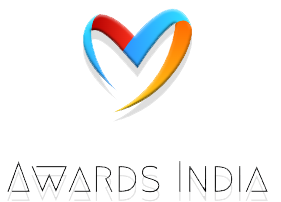 Why V-Awards Matter in India
India, home to the world's largest youth population, is a reservoir of potential and energy. The V-Awards are particularly significant in this context as they aim to tap into this youthful vigor. By recognizing the contributions of these young volunteers, the awards seek to inspire a wider engagement in social and developmental causes across the nation.
Eligibility Criteria for V-Awards
Applicants must be Indian citizens.
Age bracket: 15-29 years.
A minimum of 150 hours of volunteer work in the past year.
Demonstrated meaningful engagement with communities.
The Selection Process
The selection cycle is meticulous, ensuring only the most deserving candidates are awarded.
Initial Review (September – October): Applications are scrutinized for eligibility. All applicants receive a status update, with successful candidates progressing to the next round.
Telephonic Review (End of October): A deeper evaluation of the application packages, leading to the selection of candidates for interviews.
Status Update (Start of November): Communication of interview outcomes.
Award Ceremony (December 5): A grand event to honor the exceptional volunteers.
Before Applying
Prospective applicants are advised to:
Verify their eligibility for the V-Awards.
Gather necessary documentation, including evidence of volunteer work (photos, certificates, reference letters, etc.).
#Volunteer4Change
At the heart of the V-Awards is the spirit of #Volunteer4Change. This initiative is not just about celebrating achievements but also about stirring a movement where every young person in India feels empowered to make a difference.
Join Us
Be part of this transformative journey. Apply for the V-Awards and take your place among those leading the charge in creating a better future. Your actions today can shape a brighter tomorrow.
#VAwardsIndia
Embrace the opportunity to be recognized for your dedication and impact. Let's celebrate the spirit of volunteerism in India together!